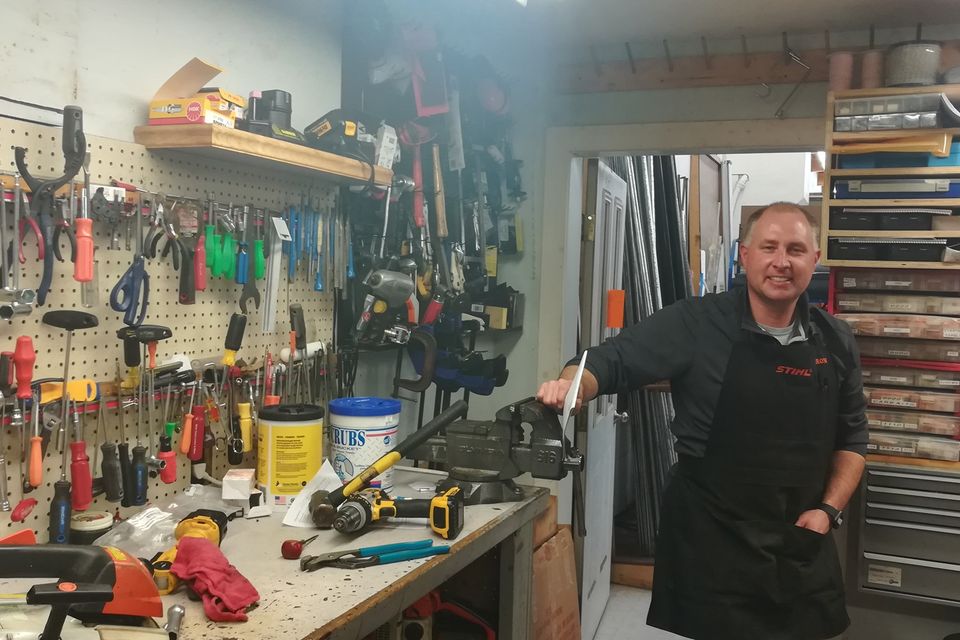 Our Services Include:
Contractor Referrals
We're very familiar with the work of every licensed and insured home builder and contractor in our area because we work with almost all of them on a daily basis. We know which ones have the experience, skills, creativity and tools that would fit with your next project. So, just come in and talk to one of our Lumber Specialists and we'll happy to match you up with the people who are right for you!


Stihl Equipment Repair
Our technician is Gold Rated, and our stock of parts is one of the largest in West Michigan.


Blueprint Take off & Estimating
At White Creek Lumber and Hardware, we're more than happy to provide a customer with either a rough estimate or a complete blueprint takeoff.


Delivery Service
When you shop at White Creek, you don't have to overload your RV or borrow your best friend's van. We offer reliable and insured delivery service.


Paint Mixing & Stain Blending
Custom paint blending and stain mixing is an art, and one that shouldn't be left to someone with no background in the field. When you need to know that your final project will be the perfect color, come in to White Creek Lumber and Hardware to have an experienced professional custom-match the color of your paint or stain. We can even do custom artistic blending if need be, because we know your special project deserves that extra touch!


Window & Screen Repair
We repair single glazed, aluminum and wood framed windows and storms windows. We also repair screens with wood or aluminum frames with new aluminum, fiberglass and pet screening.


Key Cutting
Why risk needing to drive back to a big box store because a key that looked right won't actually open the lock it's supposed to? Key cutting machines have come a long way in the last few decades, but they're still not as good as an experienced craftsman. Come in to White Creek Lumber and Hardware for the peace of mind that comes with having an educated, experienced professional handle the work for you while you shop!   We even stock, cut and program chipped car keys!


Sharpening
We sharpen chain saw chains and lawn mower blades.