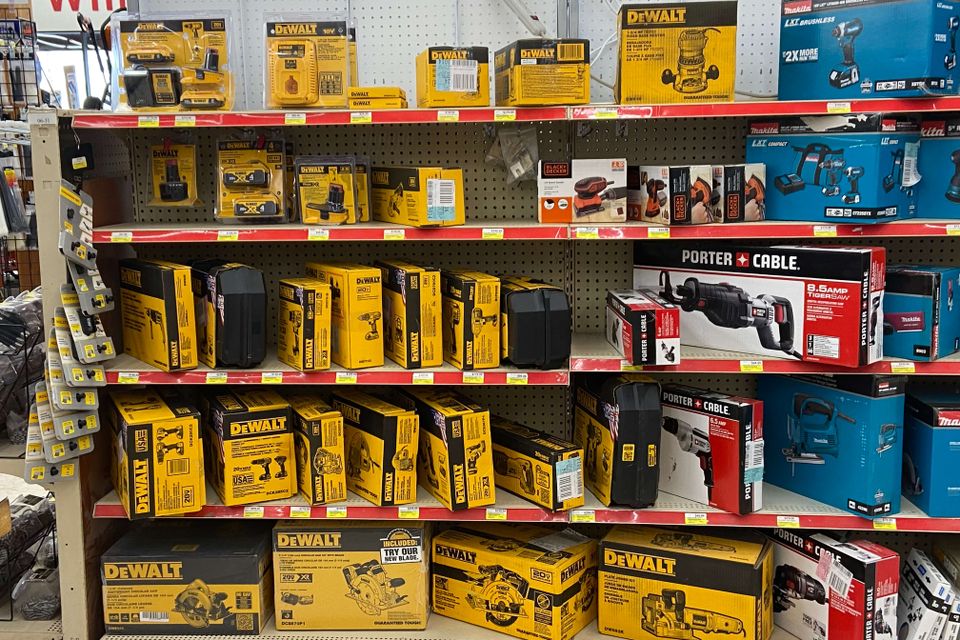 Hand Tools & Power Tools
Hand Tools
Finding the right tools to fit you and your arm strength can make a real difference. We have a wide selection in stock to meet the needs of both professionals and homeowners as well as specialty catalogs that give you access to more than 65,000 items.

We offer top brands such as:
Arrow®

Bosch®

Bostick®

Channel Lock®

Crescent®

DeWalt®

Estwing®

Forney®

General®

Irwin®

Johnson®

Malco®

Marshalltown®

Nickolson®

Sheffied®

Stanley®

Stringline®

Vulcan®

X-Acto®


Power Tools
The right power tools can save you a bundle in both time and money. That's why at White Creek Lumber we service both our professional and do-it-yourself customers with a full line of products from such reliable companies as DeWalt®, Milwaukee® and Makita®. We also have access to wide range of specialty tools for virtually every particular applications.